AMNH Hall of Planet Earth's Climate Wall
Starting in May 2017 and launching in July 2018, I worked on the design and development of a 36-screen climate change media wall at the American Museum of Natural History's Hall of Planet Earth in collaboration with the museum's Science, Exhibitions, Education, Rose Center Engineering groups. This is a permanent exhibit that features:
A 36 by 7 foot matrix of 27 high definition screens that display large data visualizations from NASA and NOAA related to climate and climate change
8 interactive digital screens where visitors can explore climate data, visualizations, and stories related to climate change
Visualizations and interactives are designed to be updated as new climate data becomes available
An early concept of the climate wall
As part of the museum's Science Visualization Group, my roles included interaction designer, software developer, and data visualization artist. All of the interactives' source code will be available online as open source software. Additional documentation and online material are coming soon.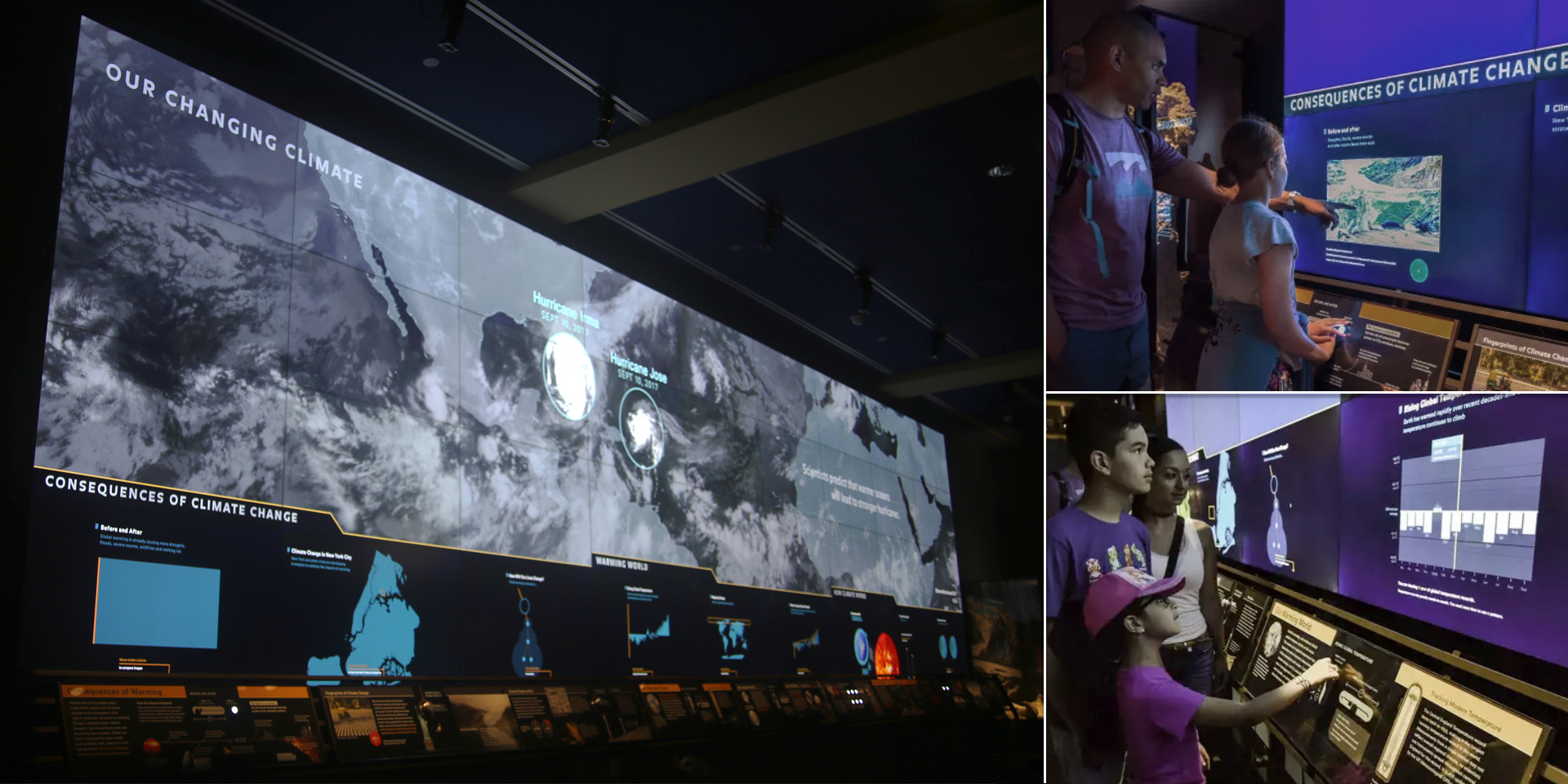 © AMNH/D. Finnin
Press coverage